Mark Your Calendar!
TCF 2018 coming to The College of New Jersey on Saturday, March 17, 2018, 9 AM – 5 PM
TCF 2017
The 2017 TCF was a tremendous success – due to the tireless efforts of our dedicated volunteers, an array of knowledgeable and enthusiastic speakers and the many hundreds of attendees, some attending TCF for the 42nd time, and some for the 1st time!  This was the 42nd annual festival, which makes it the oldest festival of its kind in the world!  TCF 2017 included fantastic talks, and well-received educational sessions on hot topics like cloud computing, and Arduino-based project making.  We heard a great keynote address from Dr. Raj Rajkumar, one of the key figures in bringing self-driving vehicles into the mainstream.  The concluding banquet featured a talk by astronaut Greg Olsen, who captivated us with his story of spending 10 days in space at the International Space Station.  He took question after question from the audience, who were delighted to get close-up look at the realities of space travel.
We thank all those who volunteered their time and energy to produce a great festival.  And we thank the hundreds of attendees who joined us for this memorable event!
A one-day festival covering computing and electronic technology
The oldest festival of its kind in the world!
TCF 2017 

TCF is a member of the
NJ Makers Day Partnership
Saturday, March 18 2017
9 AM to 5 PM
Talks – Workshops – Vendors – Banquet
---
Greg Olsen will have his Teslas on display!
| | | |
| --- | --- | --- |
| Model | Battery Capacity | Range |
| Roadster | 80 KWh | 340 miles |
| Model X | 90 KWh | 260 miles |
| Model S-P90 | 90 KWh | 316 miles |
---
The theme of TCF 2017 will be Autonomous Vehicles
TCF 2017 Keynote Speaker: Dr. Rajkumar

Prof. Raj Rajkumar is the George Westinghouse Professor of Electrical & Computer Engineering and Robotics Institute at Carnegie Mellon University. At Carnegie Mellon, he directs the USDOT National University Transportation Center on Safety. He also directs the Real-Time and Multimedia Systems Laboratory, and co-directs the General Motors-Carnegie Mellon Connected and Autonomous Driving Collaborative Research Laboratory (CAD-CRL) at Carnegie Mellon University. Raj has served as the Program Chair and General Chair of six international ACM/IEEE conferences on real-time systems, wireless sensor networks, cyber-physical systems and multimedia computing/networking. He has authored one book, edited two books, holds three US patents, and has more than 160 publications in peer-reviewed forums. Eight of these publications have received Best Paper Awards. He has given several keynotes and distinguished lectures at several international conferences and universities. He is a Fellow of the National Academy of Inventors, a co-recipient of the IEEE Simon Ramo Medal, an IEEE Fellow, and an ACM Distinguished Engineer. He has been given an Outstanding Technical Achievement and Leadership Award by the IEEE Technical Committee on Real-Time Systems. Prof Rajkumar's work has influenced many commercial operating systems. He was also the primary founder of Ottomatika Inc., a company that delivered the software intelligence for self-driving vehicles. Ottomatika was recently acquired by Delphi. His research interests include all aspects of cyber-physical systems with a particular emphasis on self-driving vehicles. He obtained his B.E. (Hons.) degree in Electronics and Communications Engineering from the University of Madras, and his M.S. and Ph.D. degrees in Computer Engineering from Carnegie Mellon University.
---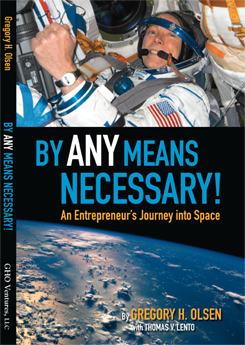 Greg Olsen has agreed to speak at TCF — Olsen will deliver his talk "A Tale of Two Teslas", and will also speak at the banquet!  Greg Olsen, the third private citizen astronaut and world famous entrepreneur, will discuss his experience driving a Tesla.  Although he will focus on its autonomous driving features, he will also touch upon driving an all electric car and its strengths and weaknesses.
---
TCF includes:
an array of talks on hot topics of general interest in computing, Internet and technology
themed workshops and hands-on educational sessions
a vendor hall with an assortment of cool stuff, and tech bargains
keynote address and concluding banquet
is the longest running computer festival in the world!
---
Connect with us on Facebook!  
---
---
A bit of history …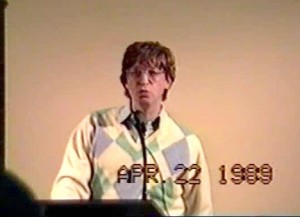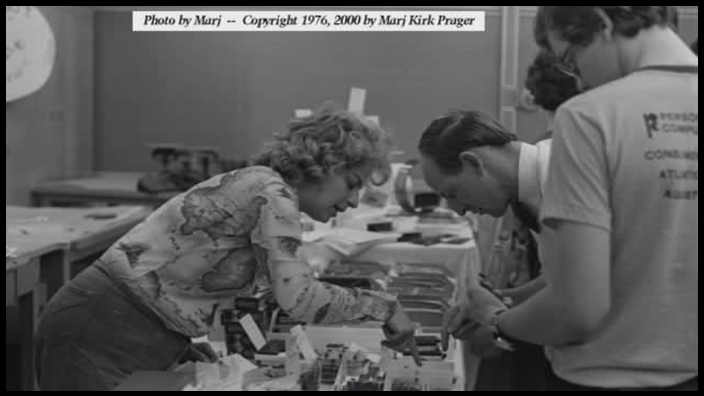 Website contact: Larry Pearlstein, pearlstl@tcnj.edu